Chatsonic

- Like ChatGPT For Chrome (Now With GPT-4)

Chatsonic is like ChatGPT but built with GPT-4 superpowers addressing the limitations of ChatGPT. Get real-time answers on current events, trending topics, and more with this exclusive ChatGPT-like chrome extension.
Write Wherever You Are. Chatsonic powered by GPT-4 works everywhere online.
Why Chatsonic Chrome Extension?
Chatsonic is a conversational AI chatbot like ChatGPT but with real-time data, understands voice commands, is upgraded with GPT-4, and acts as an AI art generator.
Crafting Words with Ease.
Making Writing an Enjoyable Experience
Add Chatsonic (like ChatGPT) to chrome and see the magic of GPT-4. Research and writing can also be fun.
Add to Chrome for FREE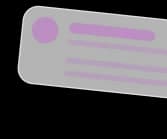 Ask
Chatsonic

To Edit
This For You
Frequently Asked Questions