Join the ChatSonic Affiliate Program: Your Ticket to a 30% Commission!
Earn recurring commissions from every successful referral who purchases a paid plan on ChatSonic (ChatGPT with GPT-4 superpowers)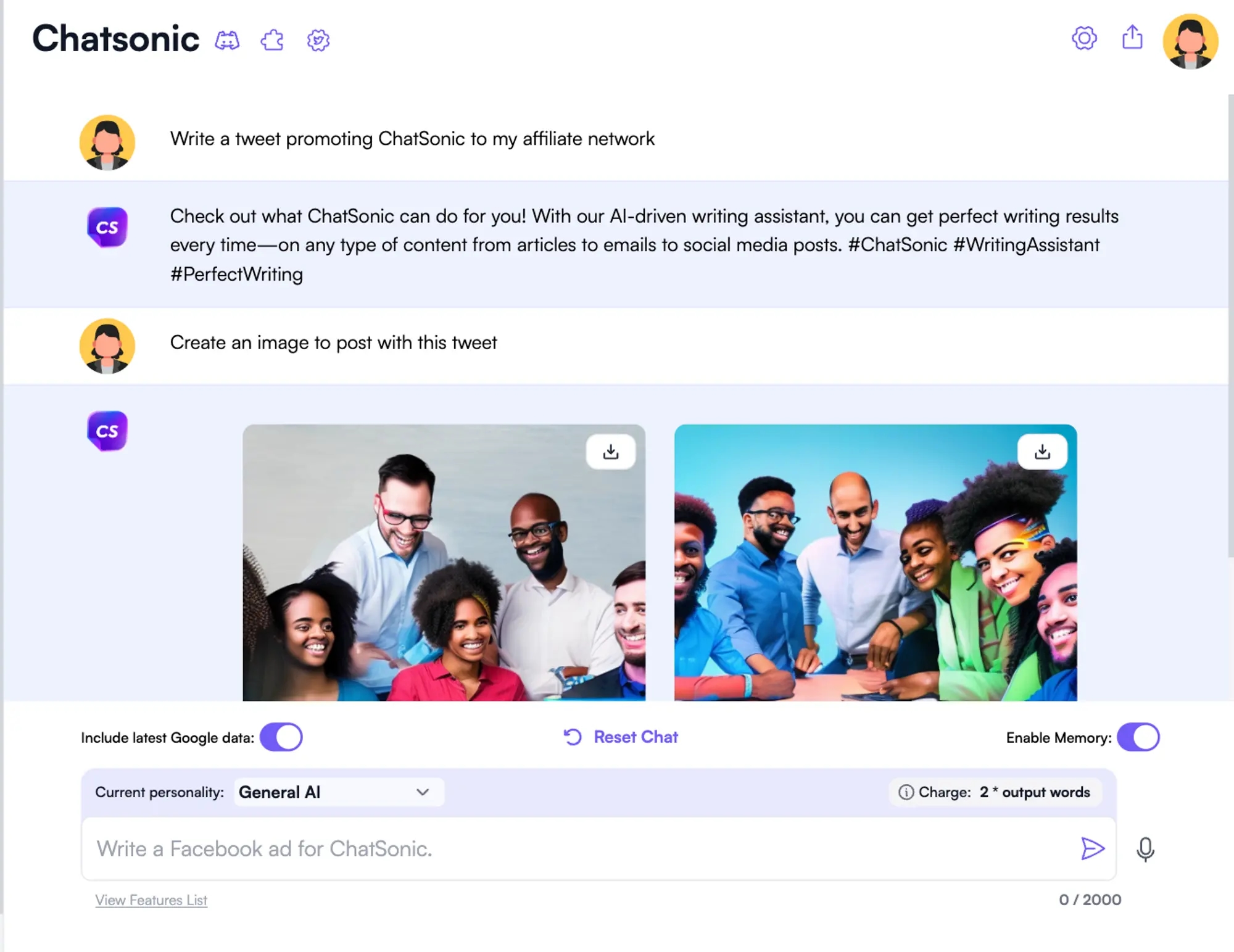 Trusted by 1,000,000+ marketing teams, agencies, and freelancers. 10,000+ 5-star ratings.
Hands down, the top-notch affiliate program to cash in on the ChatGPT and GPT-4 hype
This is perfect for students, professionals, and anyone who needs to produce high-quality documents. One of the best things about Writesonic is that it is very user-friendly. The software is easy to navigate and the features are clearly laid out.
Mathias Fobi, Data Analyst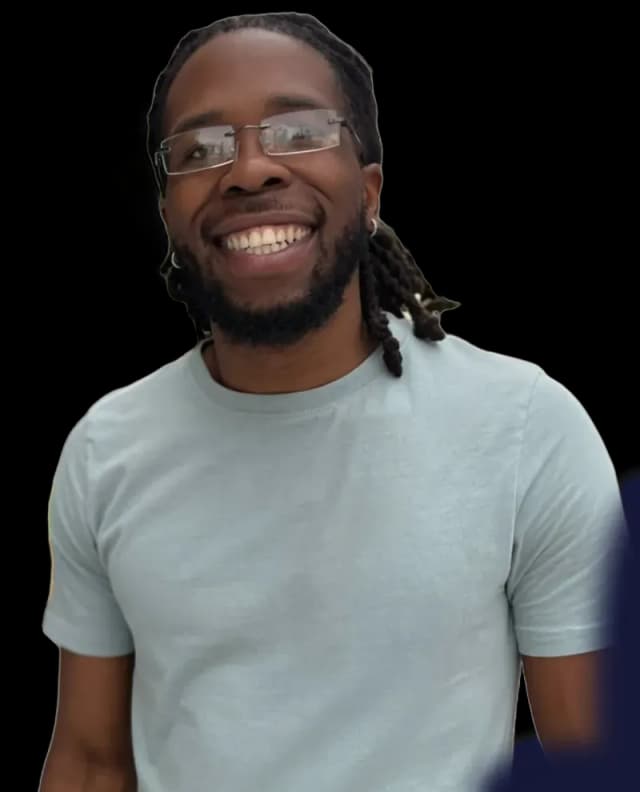 Chatsonic is loved and used by millions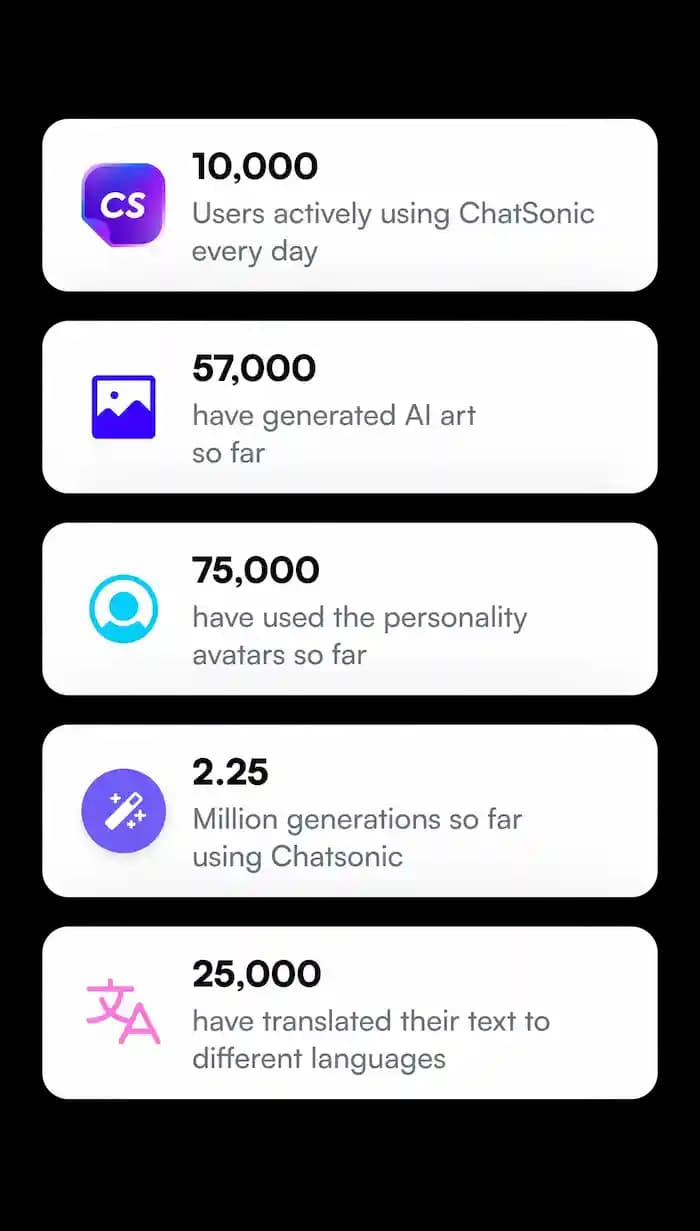 How to get started with the ChatSonic affiliate partner program?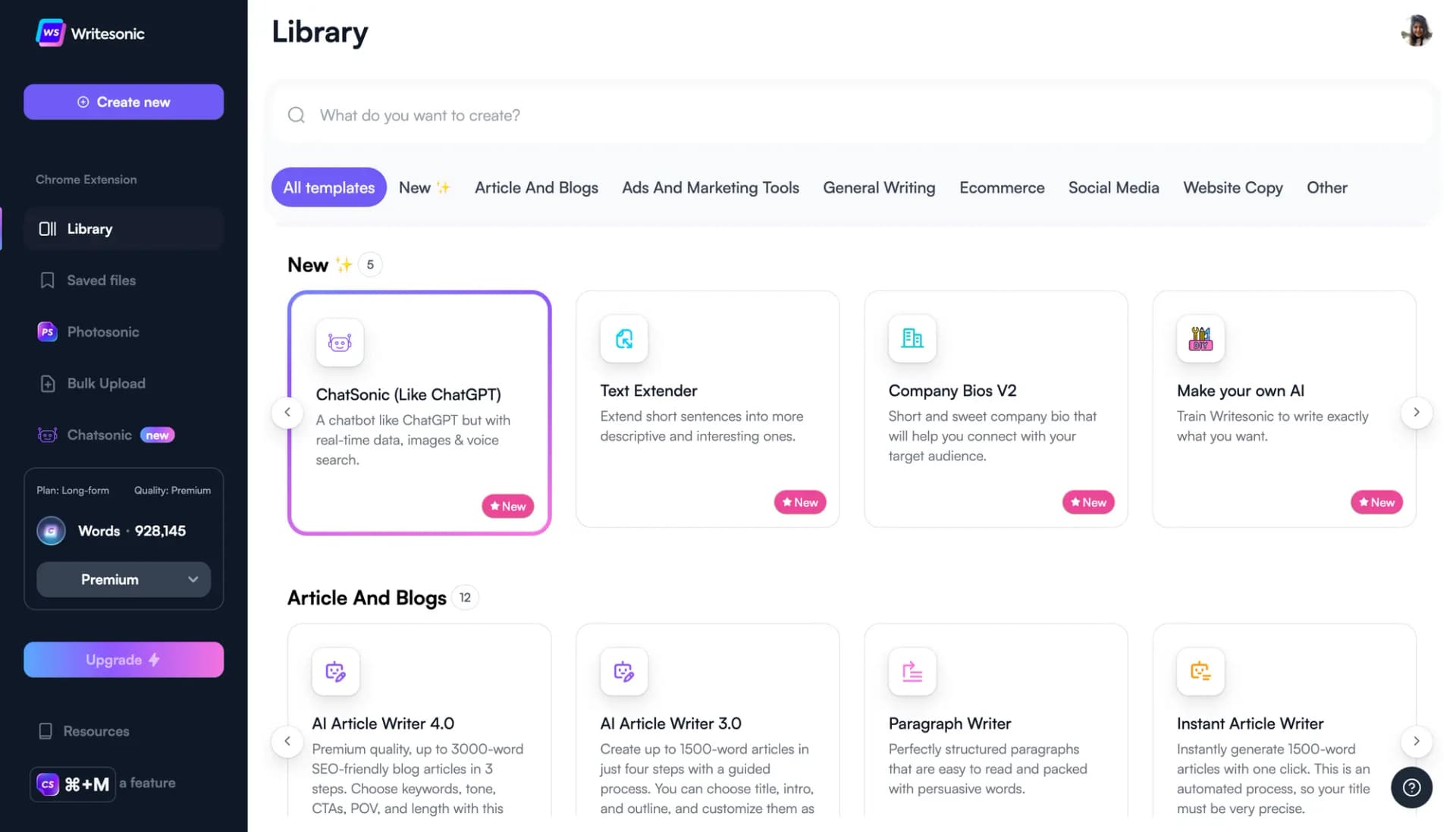 Step 1 - Create a Writesonic account first
Before becoming an affiliate partner, make sure you have registered with us on the app as our user. Sign up now if you haven't yet. Test out ChatSonic for free to see this incredible ChatGPT-like chatbot in action!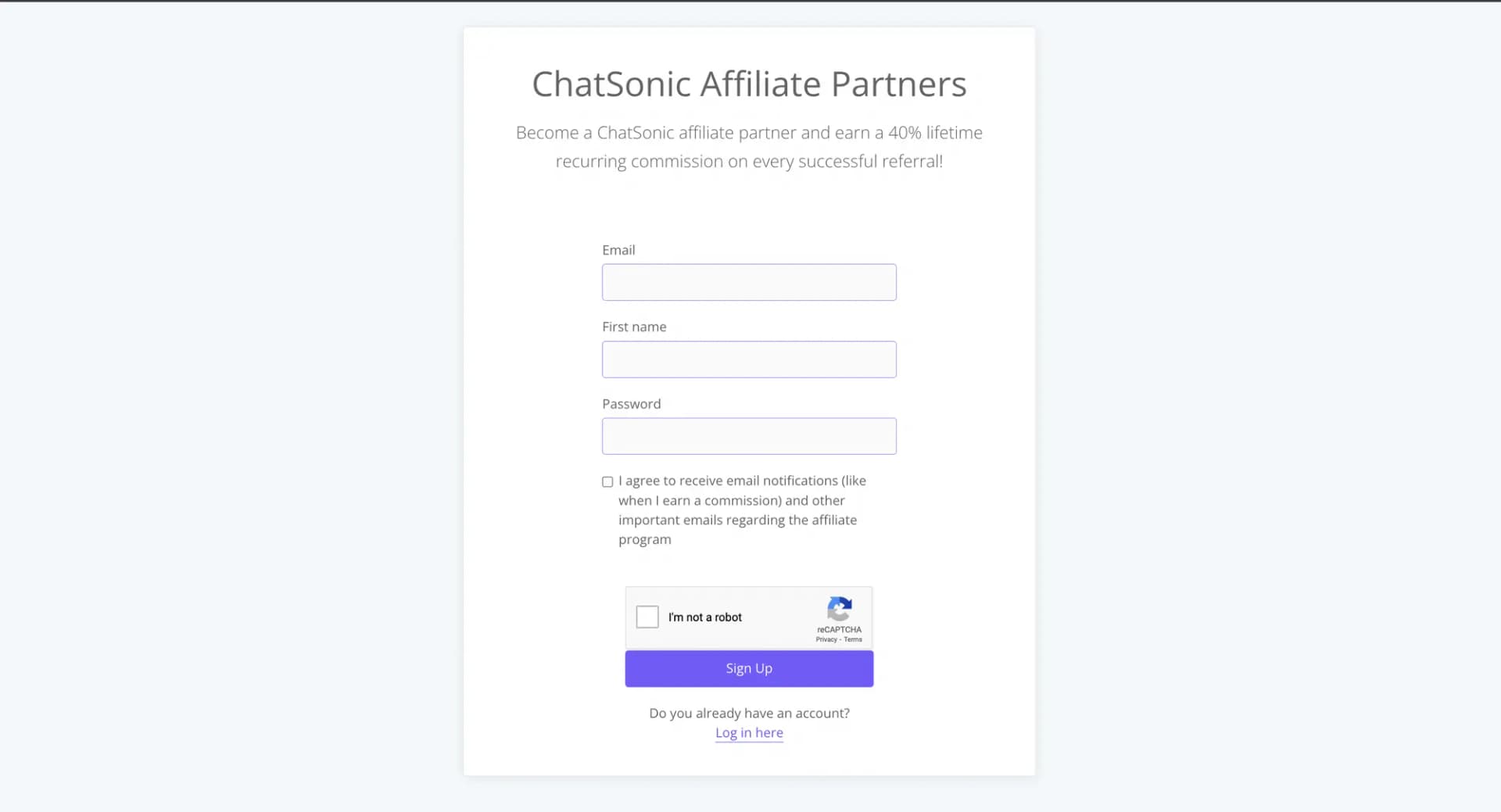 Step 2 - Get registered with us as a partner
Now, click here and fill out the registration form carefully to register yourself as a ChatSonic affiliate partner. Make sure to read the Terms and conditions first before going ahead.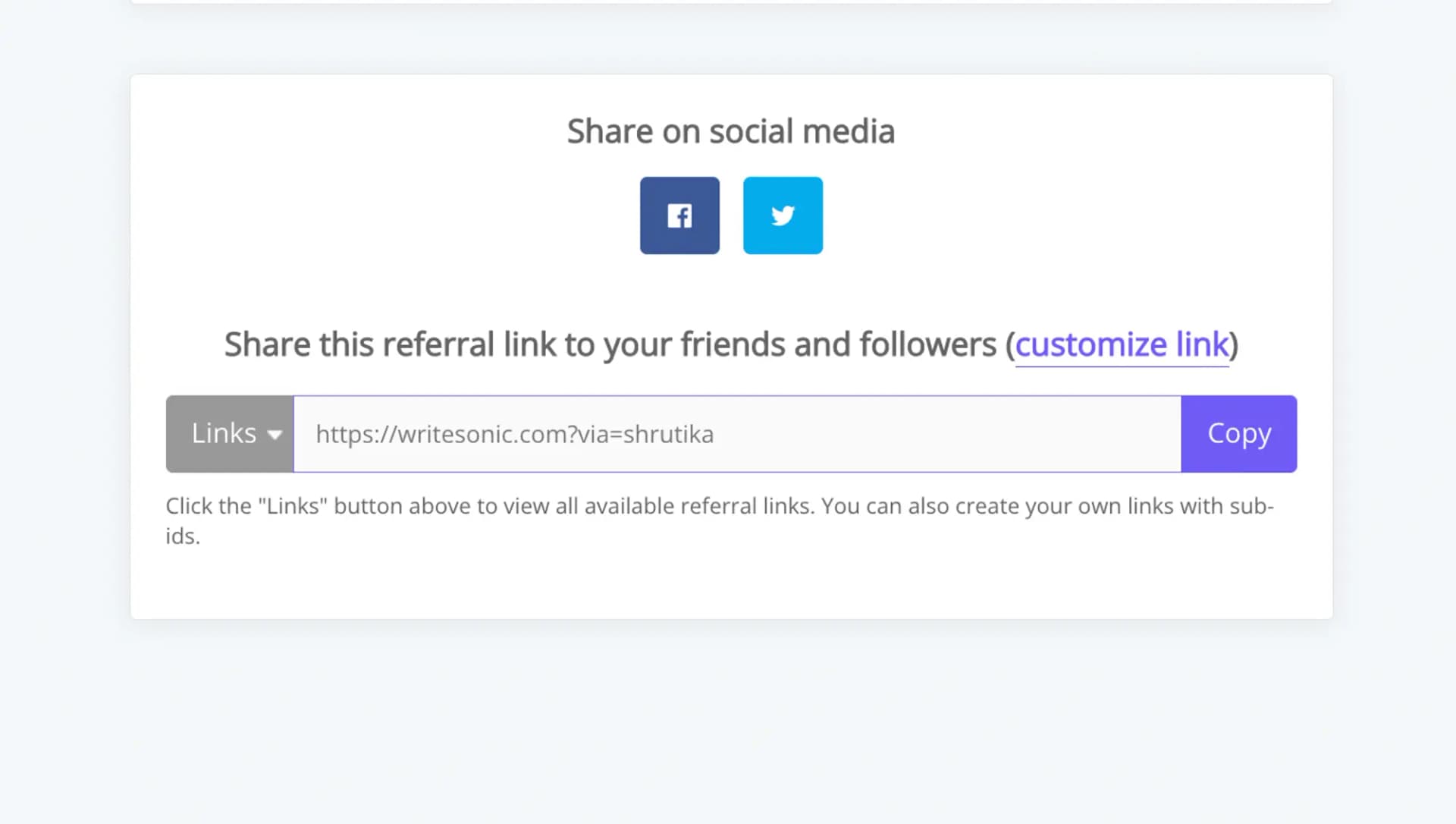 Step 3 - Log in to your affiliate account
As soon as you register as a ChatSonic affiliate, you'll receive a confirmation email. Log in to your account and get your unique affiliate referral link. You can also customize this link if you like.
Step 4 - Share and earn
That's it. Start sharing your referral link within your affiliate network and earn a 40% commission off every referral you make that joins our paid subscriptions. Ask ChatSonic for different promotional strategies you can use.
Read the terms & conditions
Frequently Asked Questions