Paraphrasing Tool - Rewrites That Are Better Than The Original
Writesonic's paraphrasing tool lets you rewrite sentences, paragraphs, essays as well as entire articles with a single click. Paraphrase and get 100% unique and plagiarism-free content.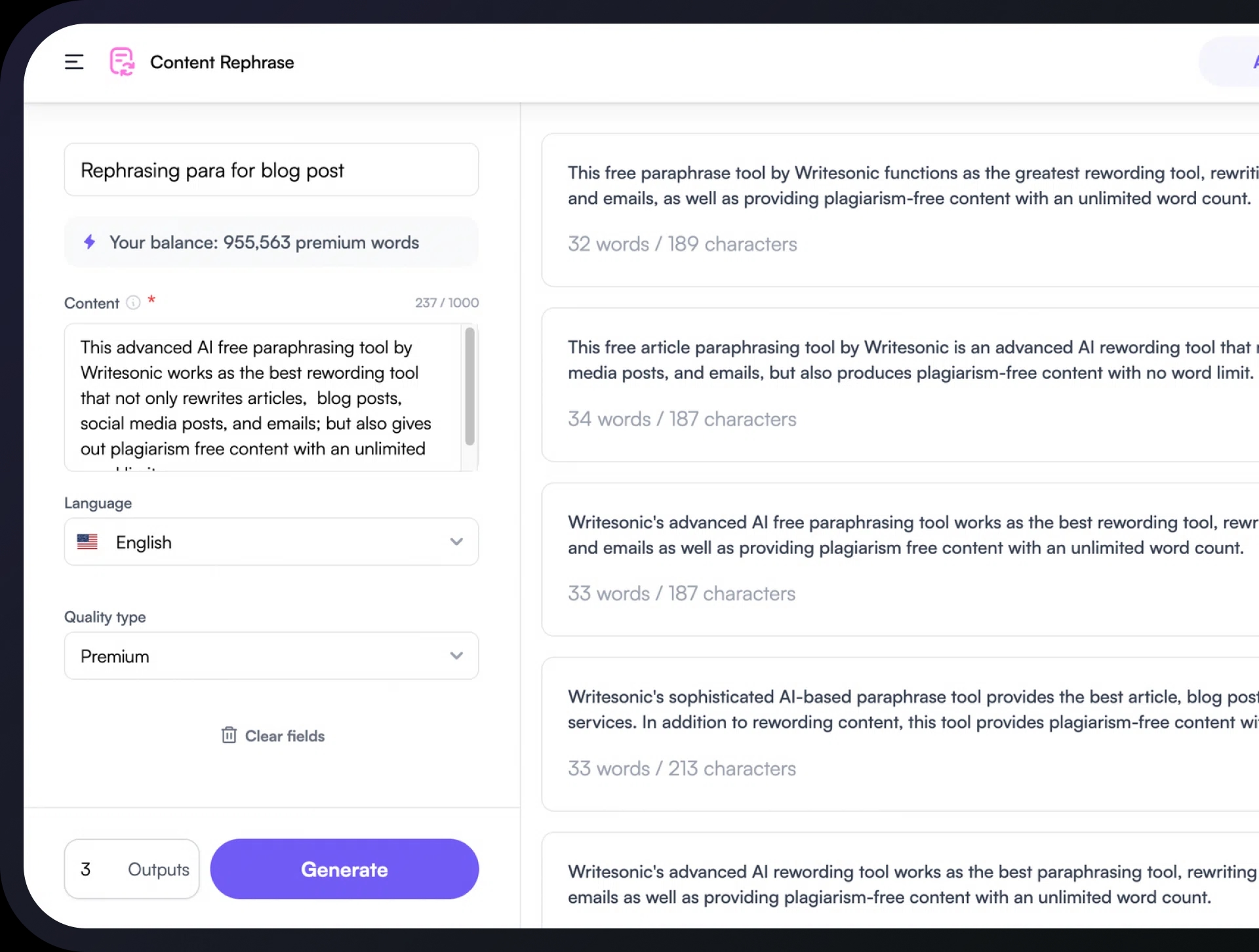 3 million+ words, paragraphs, and sentences have been rewritten by the best of companies; when are you paraphrasing your content to improve it?
Unique Advantages Of Using Our Paraphrasing Tool
Get started with Writesonic!
See how our paraphrasing tool can help you write amazing content.
Get started for free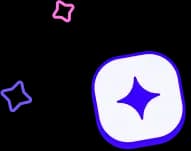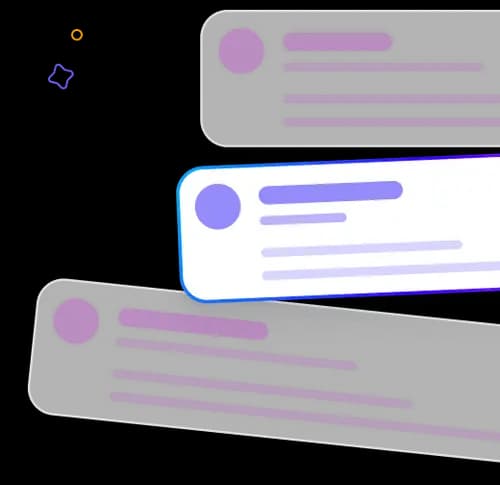 How to use Writesonic's AI Paraphrasing Tool?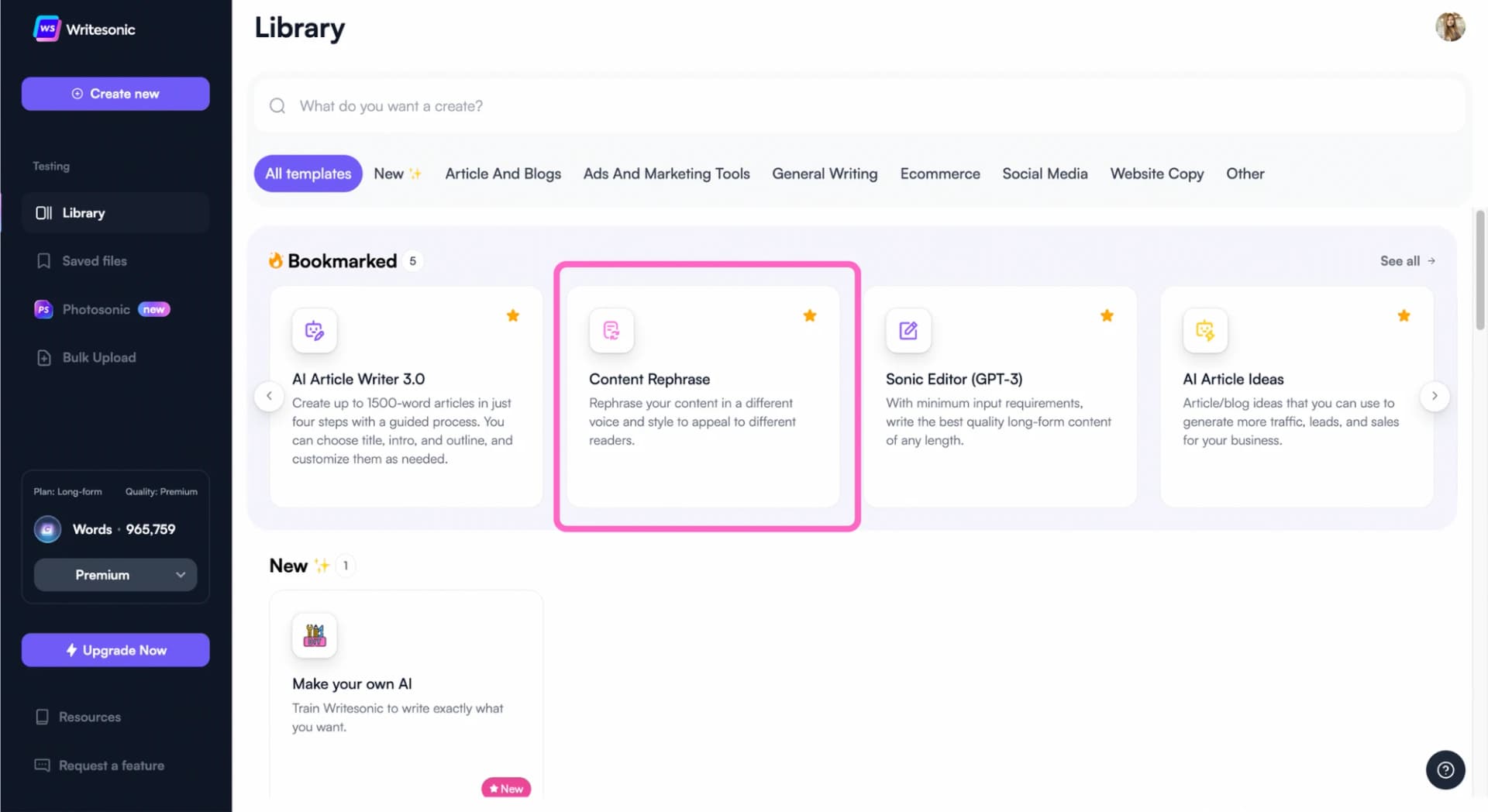 Step 1: Select the Content Rephrase / Article Rewriter tool from the Writesonic library
Writesonic offers a content tool library of 70+ AI writing content tools to pick from based on your content needs. Select the Paraphrasing Tool / Content Rephrase tool to rewrite sentences, paragraphs and more. Or, select the Article Rewriter tool to paraphrase an entire blog post in one go.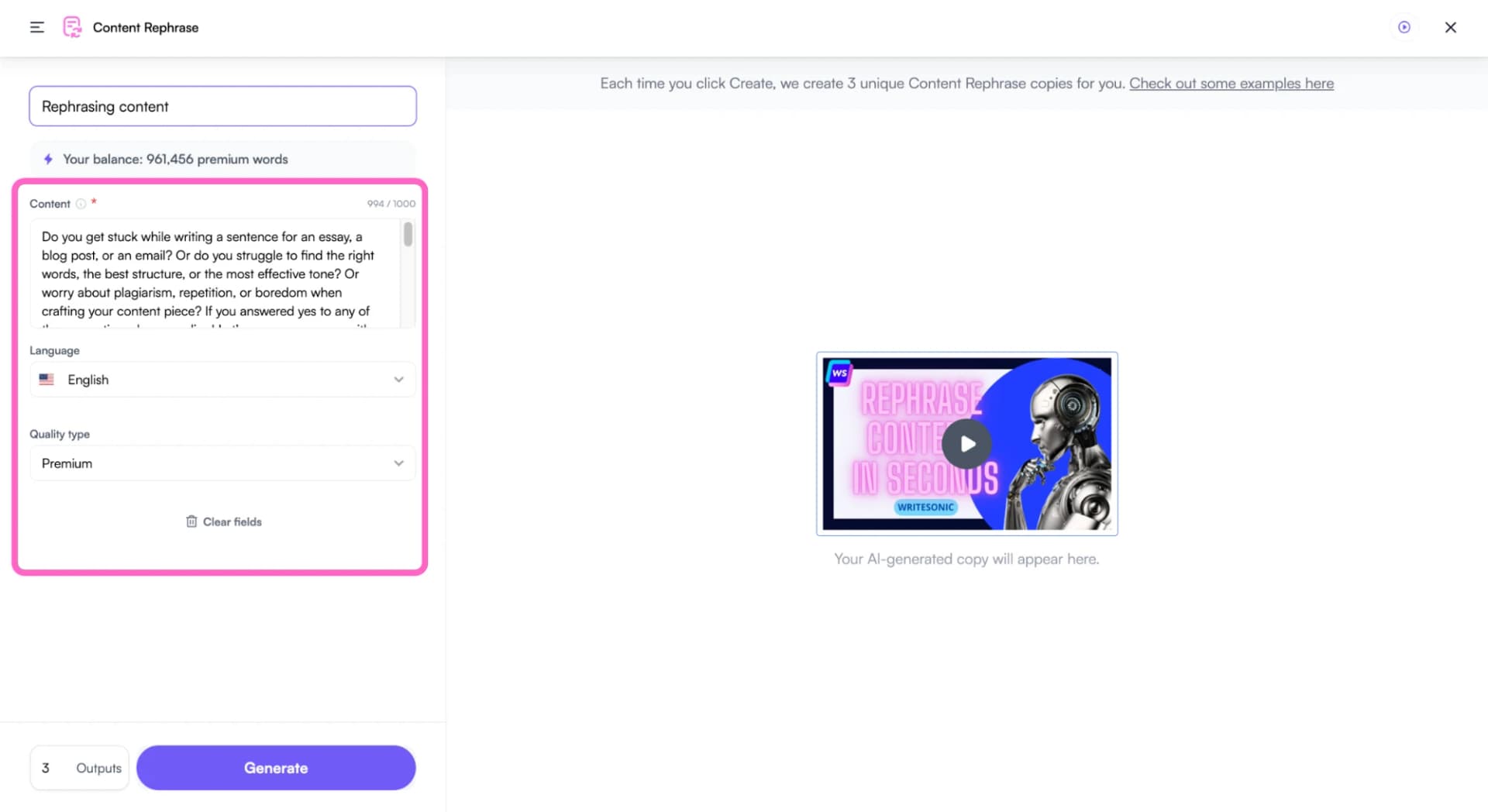 Step 2: Paste the paragraph/ sentence/ link you want to paraphrase
Using the paraphrase rewriter you can paraphrase content like emails, social media posts, essays, academic writing, sentences, and paragraphs.

Using the Article Rewriter tool you just need to paste the link of the blog you want to rephrase and shazam.. a fresh new article with textual content that is 100% plagiarism-free is generated within seconds.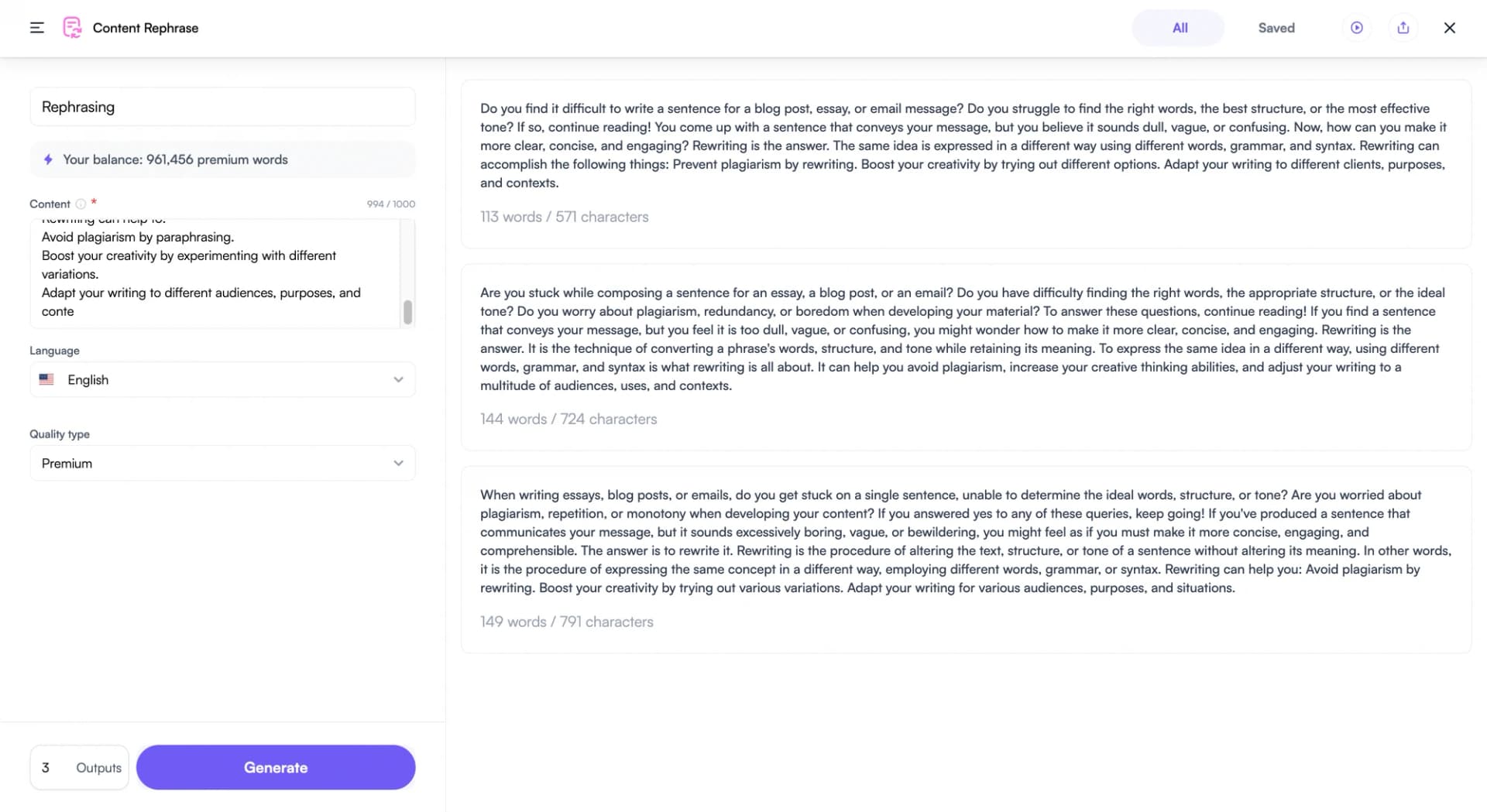 Step 3: Select the best paraphrased text from 3 generated options — click, save, and rephrase!
When you hit the generate button, you'll have your paragraph rephrased into three different versions. Select one or edit and rewrite using the different variations. The Writesonic rewording tool will rewrite your content without any human intervention.
Make your writing process easier, fun, and empowering by rephrasing sentences or any form of content with the best online paraphrasing tool - Writesonic.
Frequently Asked Questions