Sentence Expander - Instantly expand your sentences in seconds with the AI Text Expander
Writesonic's AI sentence expander is the fastest and easiest way to create longer and better sentences in multiple languages at a blazing speed.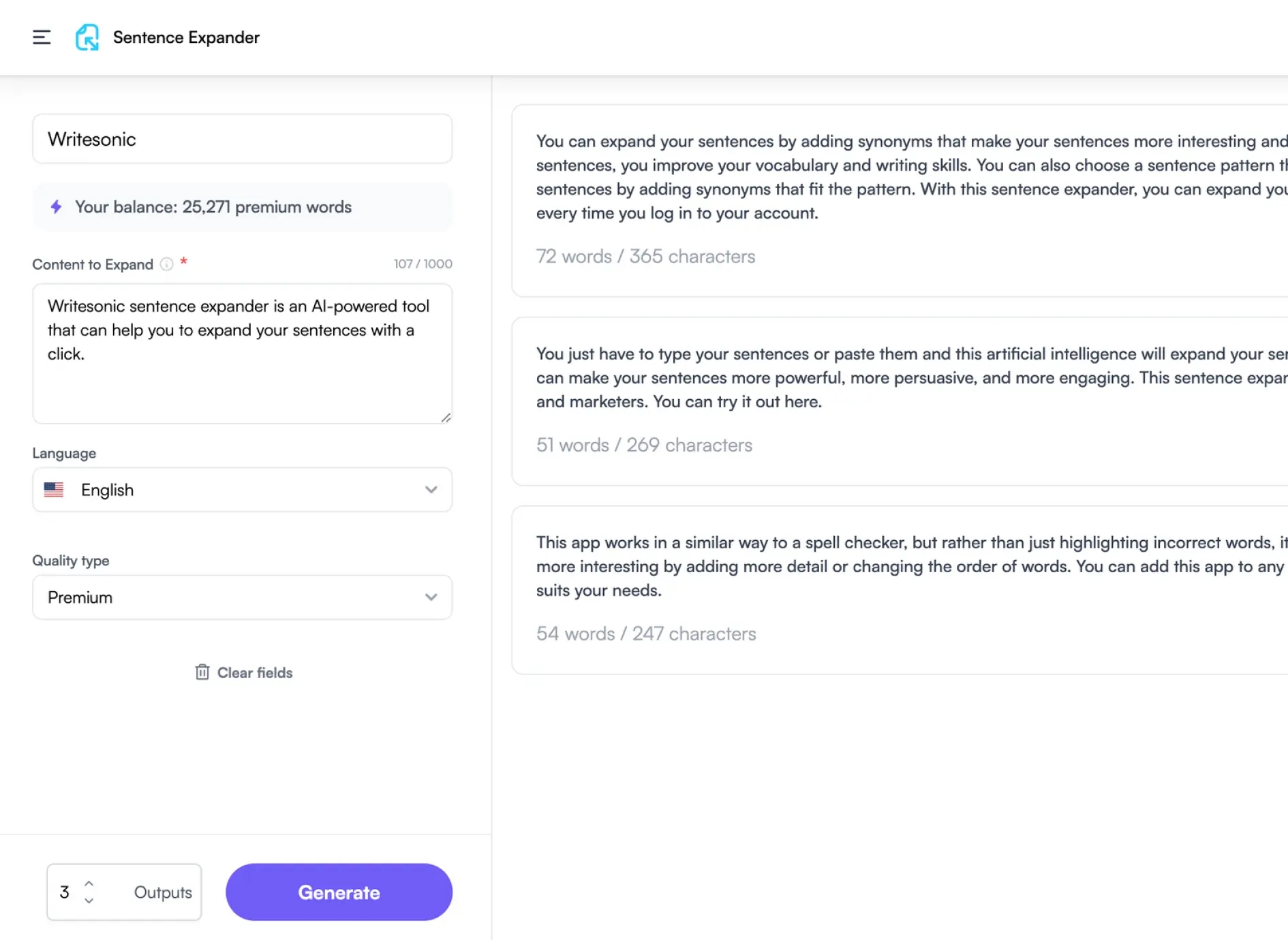 More than 55,000 sentences have been expanded by our clients; when are you giving it a try?
Make sentences longer and improve the quality of writing with Writesonic's AI-powered sentence expander!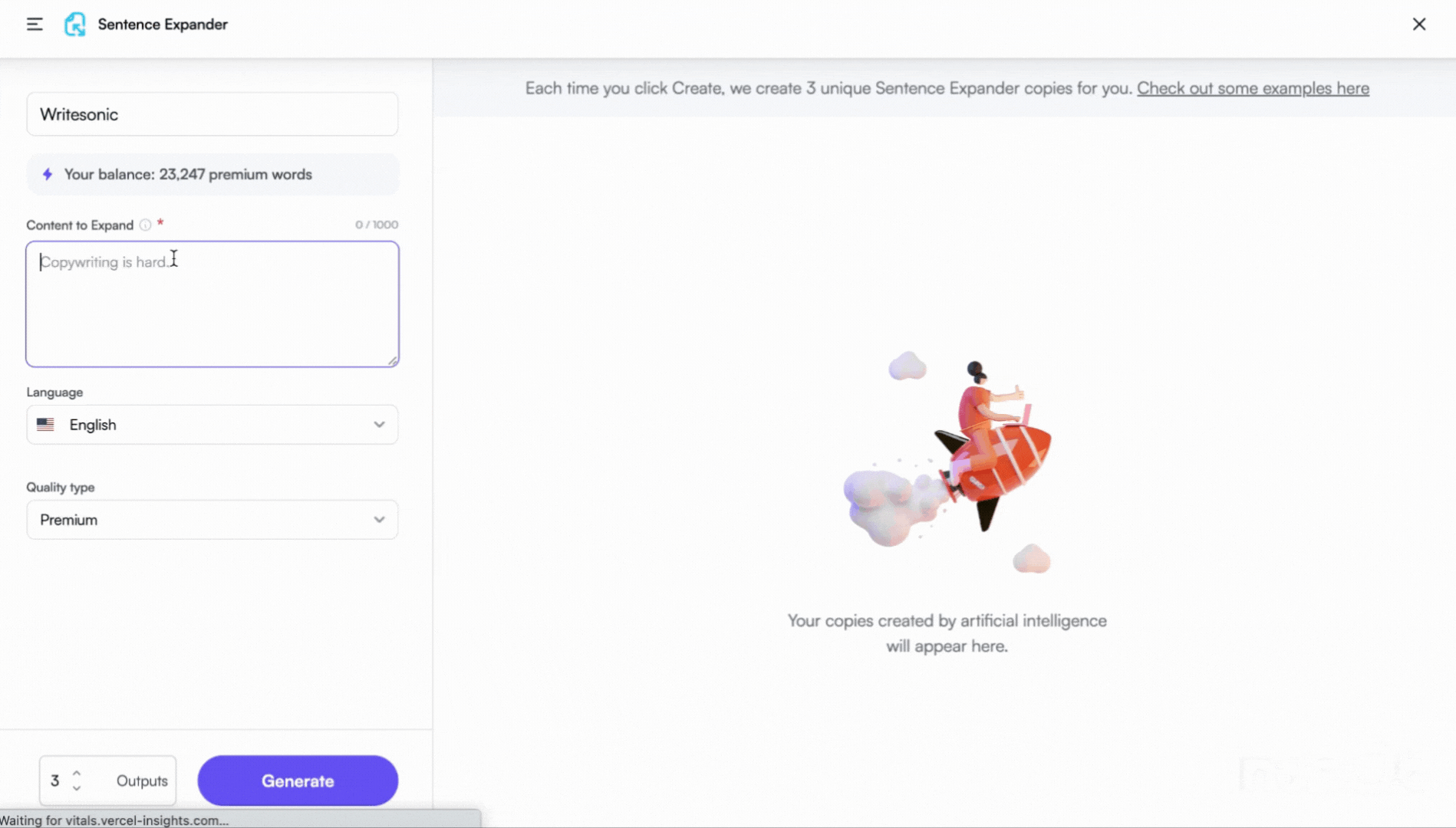 Turn your 1000 words into 10,000 words in a click!
Are you struggling to find the right words to lengthen your sentences? Do you want to add phrases and make sentences more detailed? Writesonic's AI sentence expander can help! Get ready to expand sentences with ease! The tool can help you to add more information and make your writing sound more professional without having to worry about mistakes.
Add more words to the original content in seconds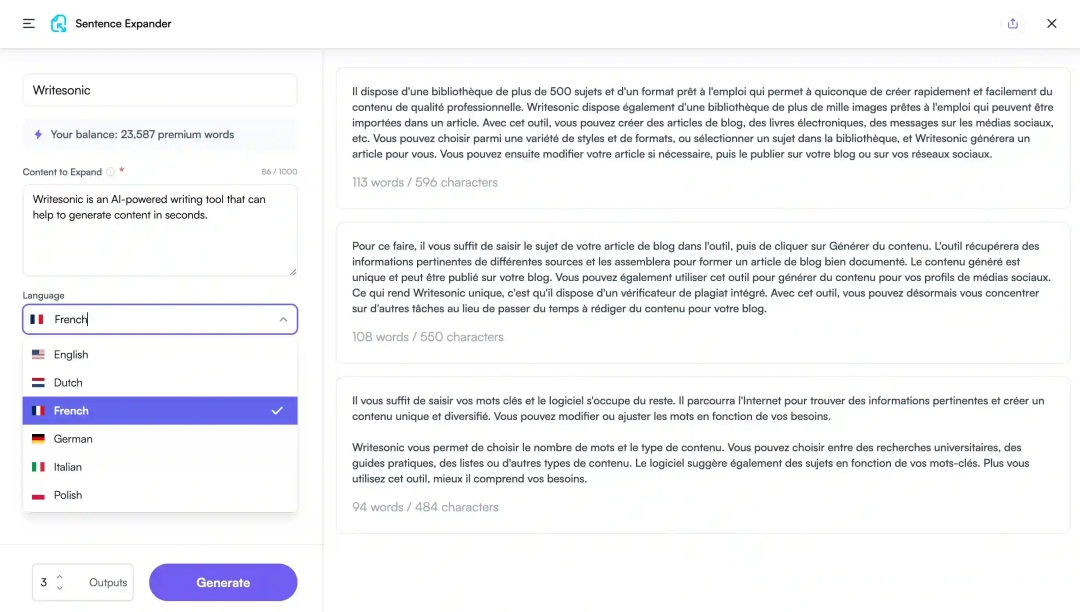 Expand sentences in 25+ languages
Looking to communicate with people who speak different languages but are not sure how? Well, Writesonic's sentence expander can be your go-to tool. It can generate high-quality content in 25+ languages to impress your audience and boost your engagement on your social media post and beyond!
Paint a more vivid picture in multiple languages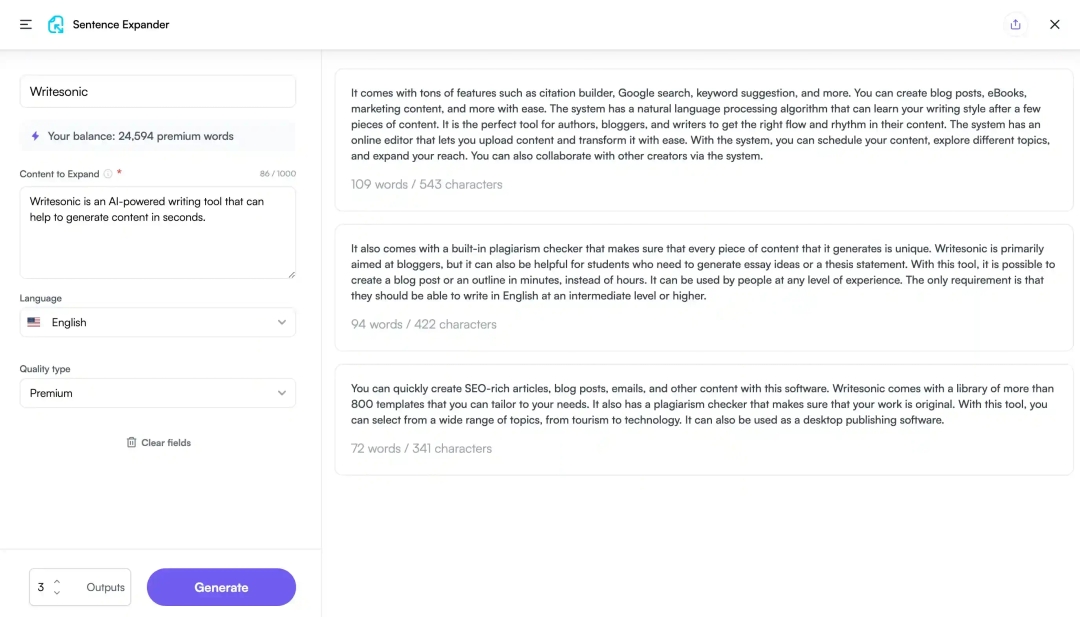 Say goodbye to writer's block and write brilliant content
The pain of finding the right words for your sentences is over! Say goodbye to writer's block and get ready to achieve your writing goals with Writesonic's Sentence Expander - a writer's best friend. It can help you generate more words, ideas, and details at the push of a button, helping you get back in the flow.
Generate high-quality content with a click
Add extra details to your sentences in a click!
Never be at loss for words again! See how quickly you can expand sentences without losing the original context with a click.
Try Writesonic's text expander for free!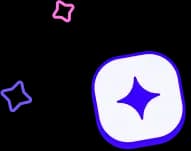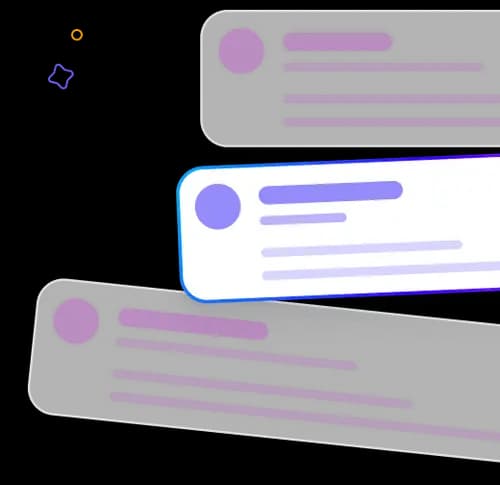 How to use Writesonic's Sentence Expander Tool?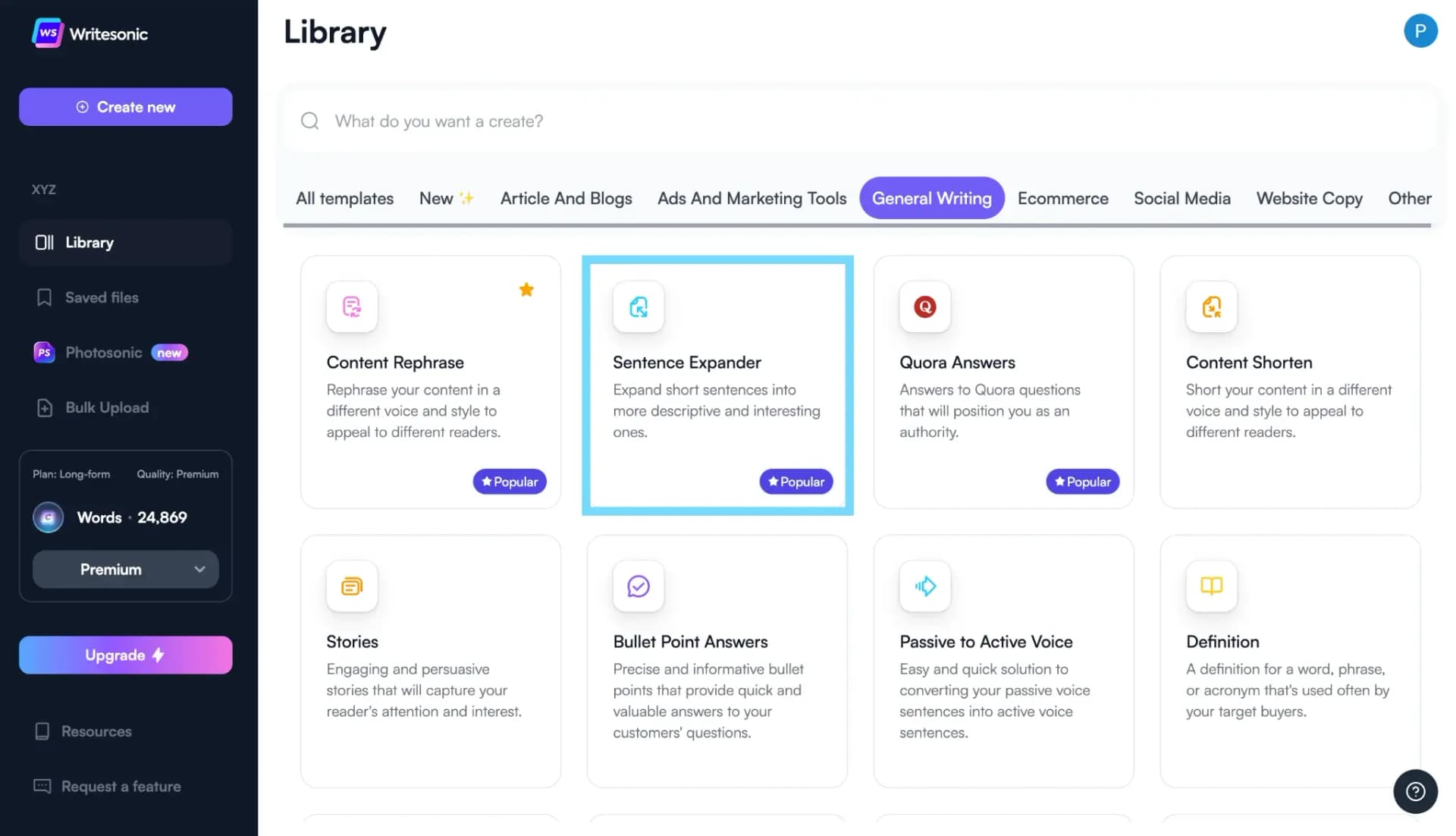 Step 1: Sign up on the Writesonic account and select "Sentence Expander."
Get ready to make your writing sparkle with three simple clicks. Here's how you can add more punch or context to your original sentences in a click. Let's get started!
Log into your Writesonic account. Don't have one? No worries! Sign up for free today.
Next, go to the dashboard and select "Sentence Expander." This will redirect you to the sentence expander generator where you can magically make sentences longer.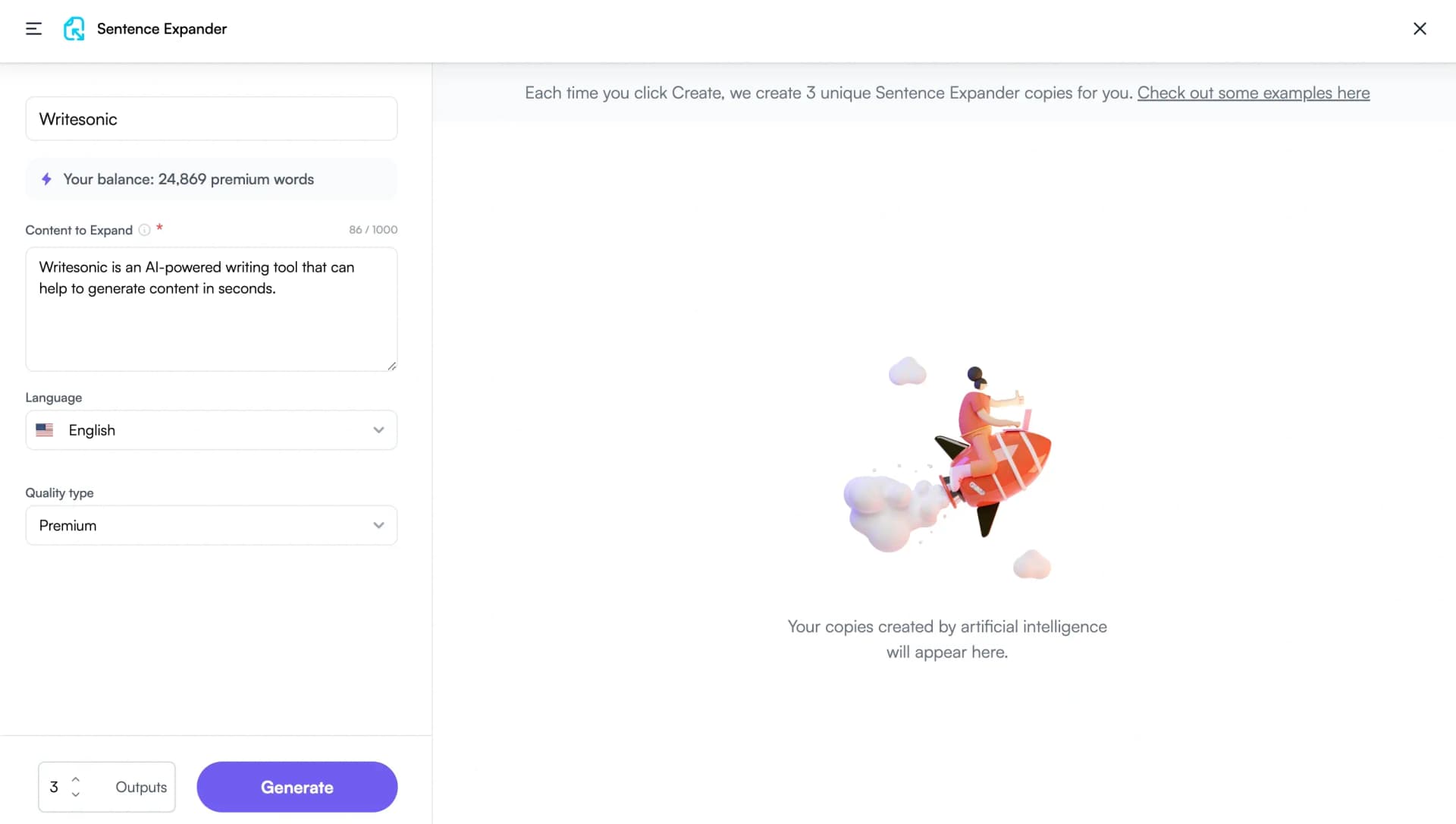 Step 2: Enter the details and watch how AI expands your sentence instantly.
Secondly, you need to enter the content that you want to expand. You can enter up to 1000 characters in the input box.
Next, select the language. Writesonic currently supports more than 25 languages. Then, choose the type of quality, i.e., Superior or Premium.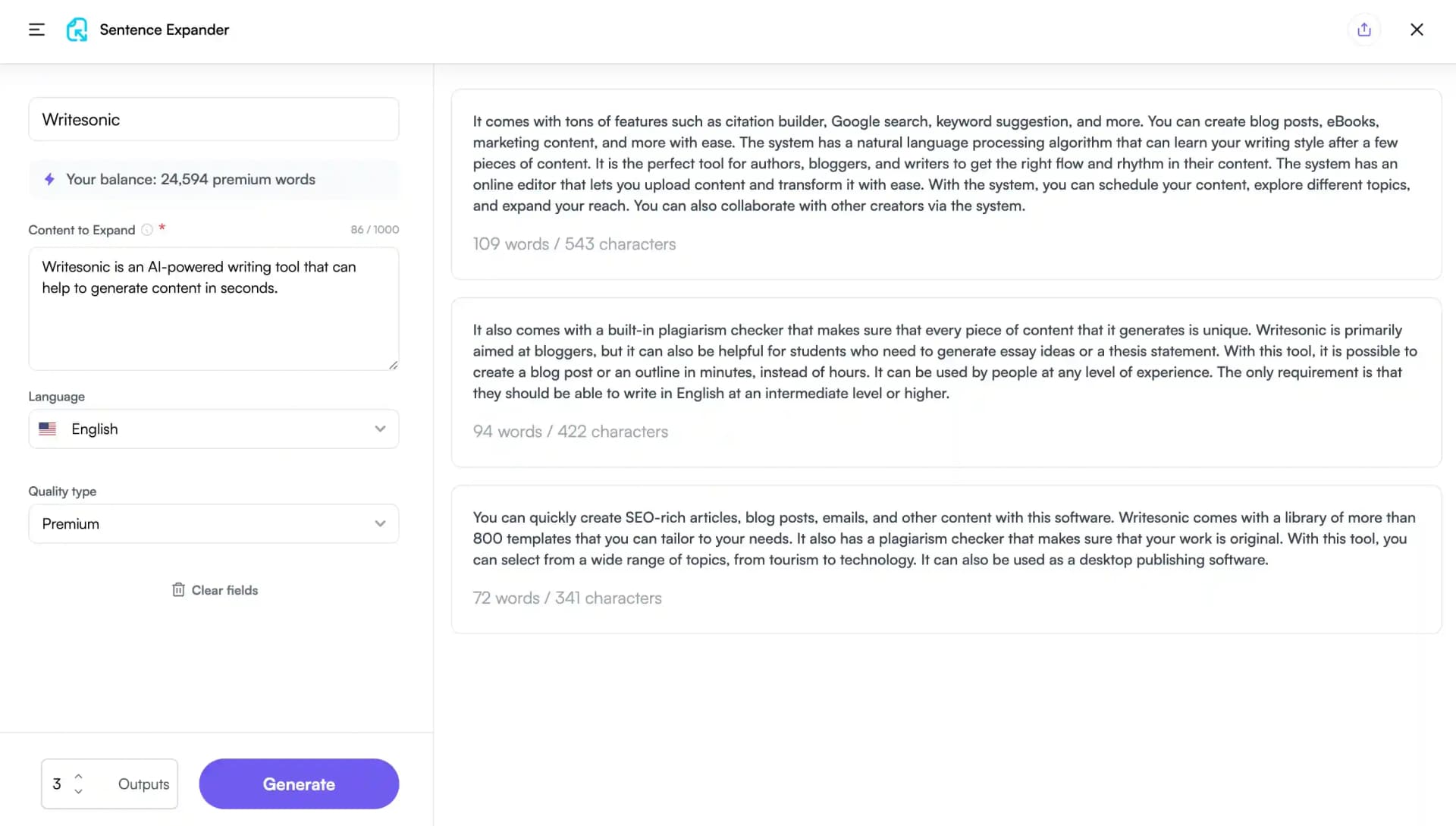 Step 3: Hit generate, browse, and save the one you like.
Finally, when you are satisfied with the details that you have mentioned, and feel that you're all set to go, hit the generate button.
And boom! Writesonic generates a few high-quality and unique options to choose from without losing the original context. You can select the one you like.
In case you want a few more variations, hit the generate button again. And the AI text expander will come up with a few more variations. Browse and select the best one.
Ready to make your content piece more powerful?
Frequently Asked Questions