Website copy generator - Create high-converting landing pages in few clicks!
Level up your copywriting game by quickly generating a professional and high-quality landing page with Writesonic's AI landing page generator!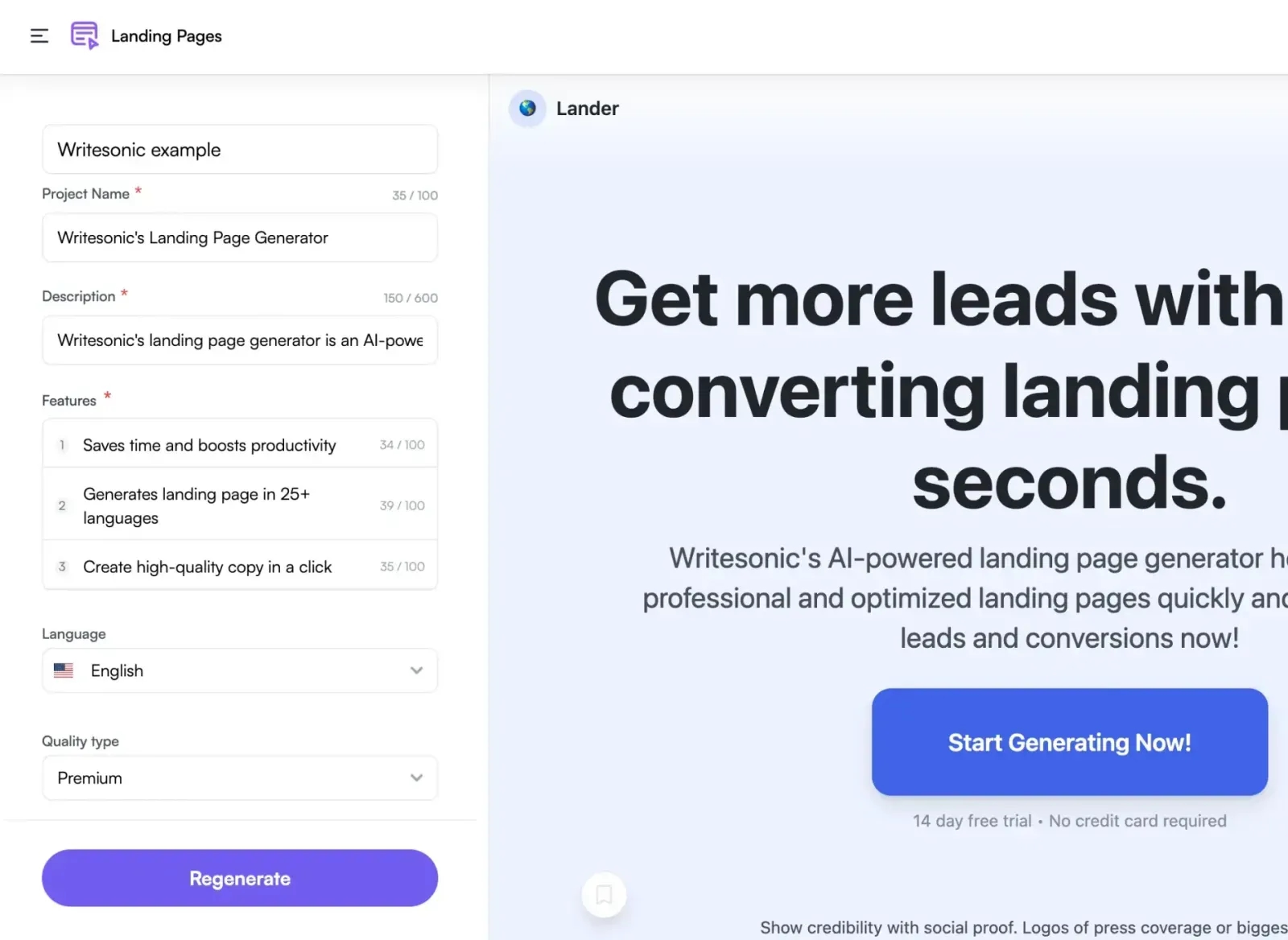 More than 24942 full-fledged landing page copy and 25668+ landing page headlines have been generated by our clients
Maximize your conversions and sales with Writesonic's high-quality landing page copy generator
Generate High-Converting Landing Page Copy Instantly!
See how quickly you can find the right words and come up with a unique, engaging, and SEO-friendly website copy in no time with Writesonic's landing page copy generator.
Try for FREE!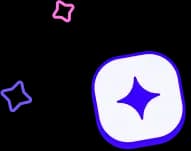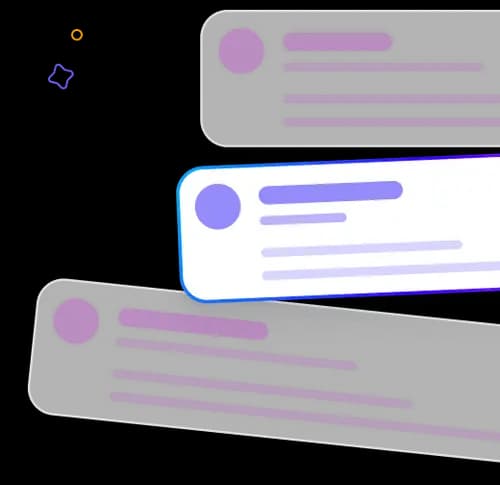 How does Writesonic's landing page copy generator work?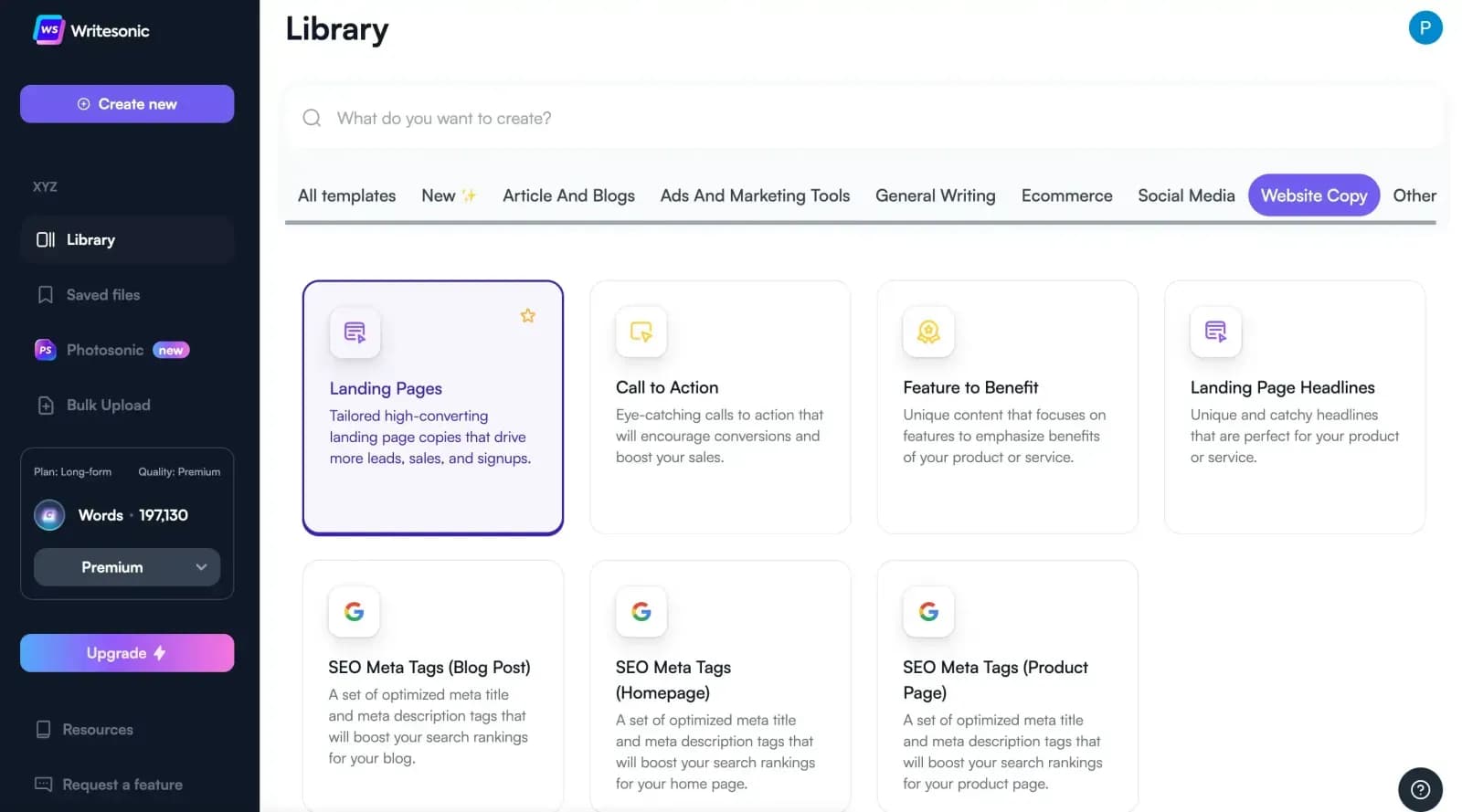 Step 1: Sign up on the Writesonic account and select "Landing Page" from the dashboard.
Get ready to create a powerful and engaging landing page with Writesonic's landing page generator. Let's get started!
Firstly, log into your Writesonic account. In case you don't have one, sign up and create an account for free today.
Next, go to the dashboard and click on "Landing Pages." It will take you to the landing page copy generator page, where you can create a stunning and optimized page in no time.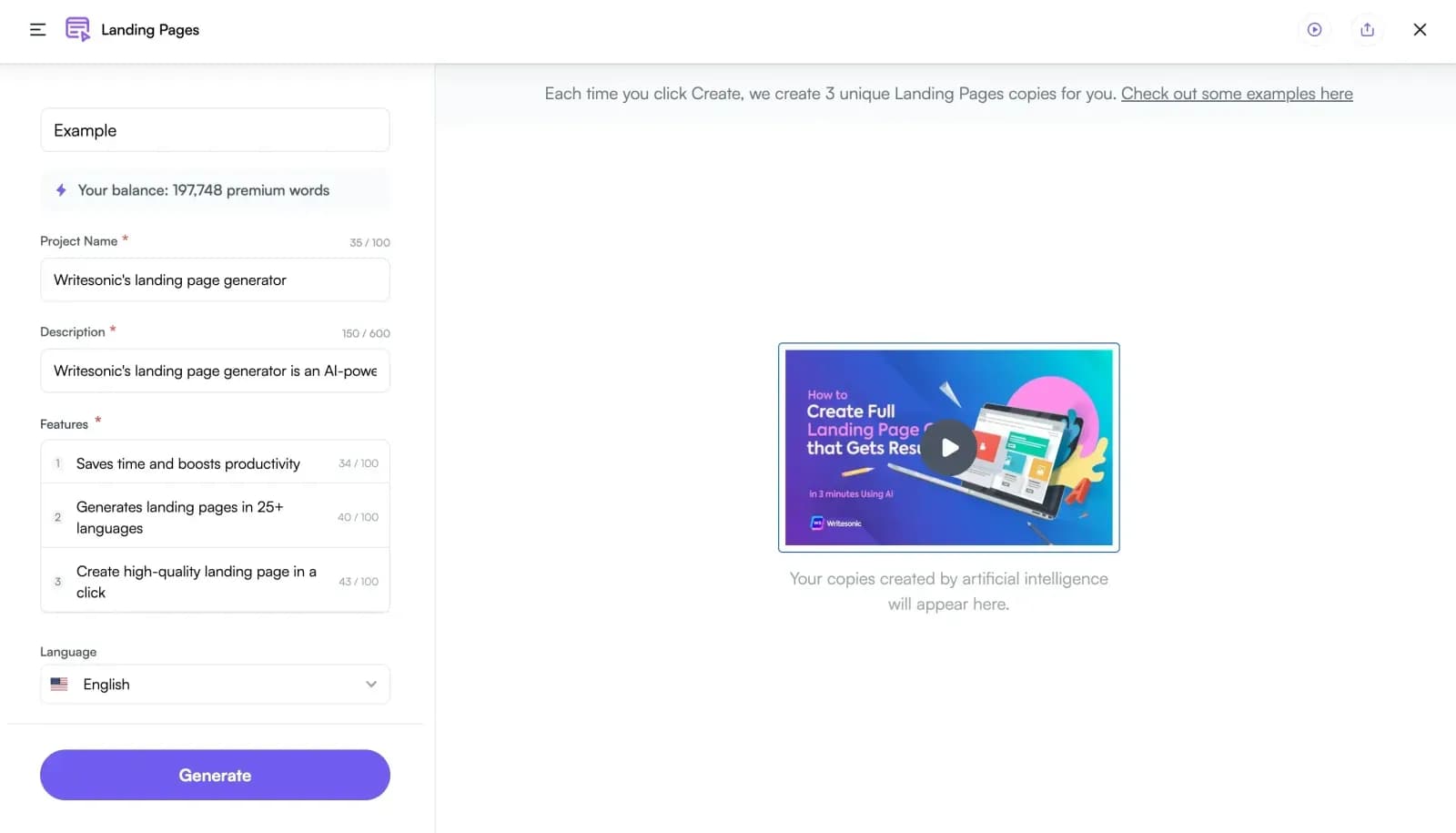 Step 2: Enter the details.
Next, you need to enter the details regarding the landing page you want to generate.
Add the project name, description, and features you want to include on your landing page. Make sure to include all the points you want to mention on your landing page. After all, it will help in generating the type of output you want.
Next, select the language and quality type. Writesonic supports more than 25 languages. And, for the quality, it is better to set it to premium.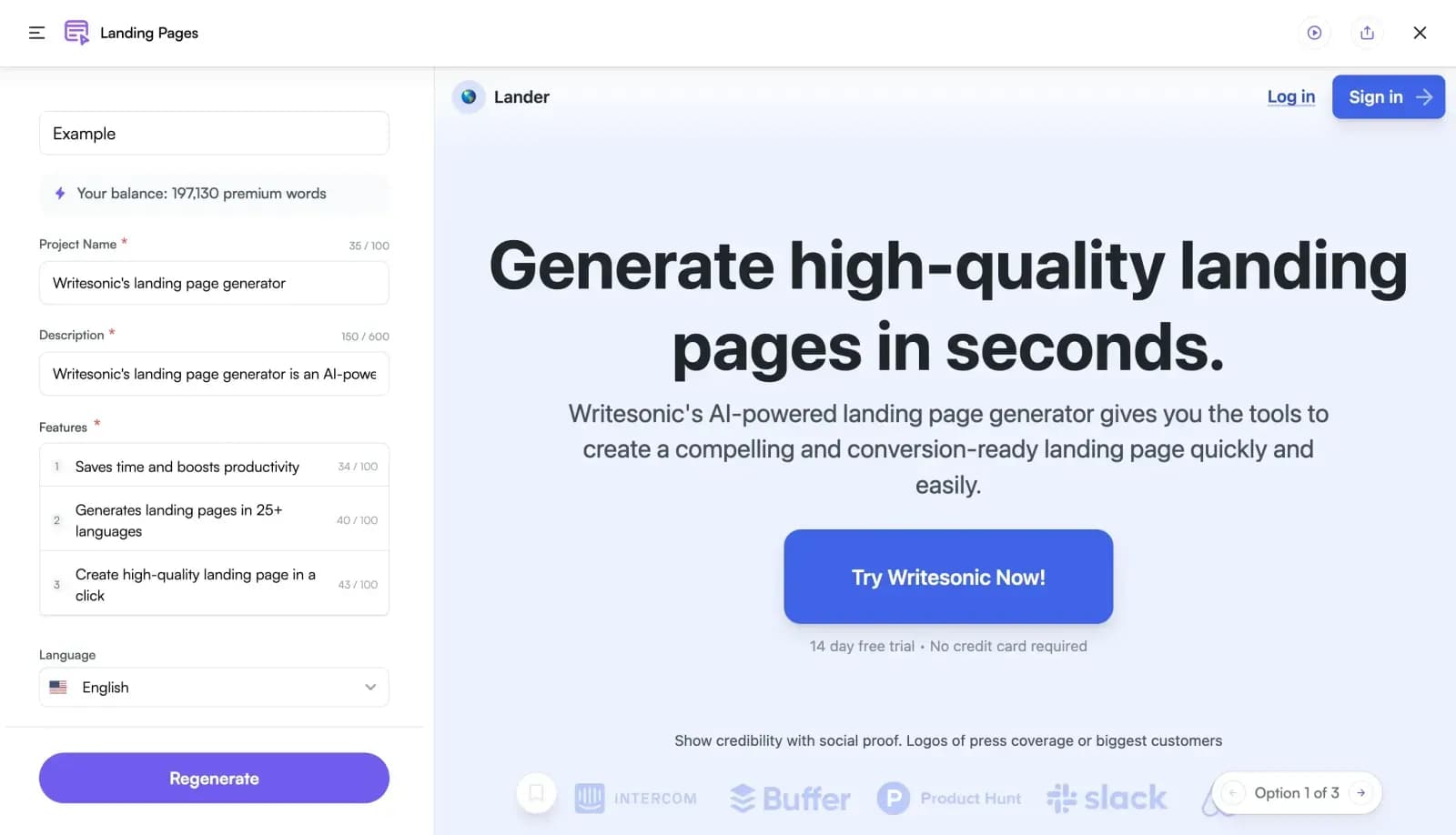 Step 3: Hit generate & browse your well-written and optimized landing page.
After you have entered all the details and are satisfied with the same, you're good to go!
Hit the "Generate" button, and ta-da! Writesonic will generate a top-notch and optimized copy for your landing page that will help you capture the attention of your readers and encourage them to take action.
But then, there might be chances when the page is not like what you expected. Don't worry! Just hit the "Generate" button again, and the AI writer will come up with a few more variations that you can choose from.
Get ready to generate a high-converting landing page with Writesonic's automated copywriting software and witness the difference yourself!
Frequently Asked Questions